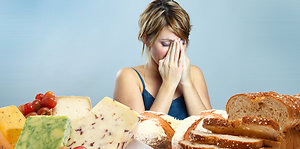 Nutritional focused laboratory testing.
The use of tests can be a useful way to find out what is actually going on at the beginning of our work together. It can also be used to find out how you are progressing. Symptoms that can be better understood include, hormone balance, thyroid activity, gut integrity and bacteria quality, food allergies/intolerance, fatigue, infections.

The tests are supplied by high quality UK laboratories and are scientifically based. If you already have recent test results from your Doctor these can also be used, but they are often are not as comprehensive as a specific nutritional focused test. I will also explain the findings to you.

Private functional testing will involve collection of body fluids, from blood by blood draw or finger prick, exhaled breath to urine and faeces. Each test will be explained to you and the kit will come with all that is required to enable you to collect what is required and return it to the laboratory. The results will be sent to me and we can have a meeting to discuss the findings and create a plan to improve any that are sub optimal for you.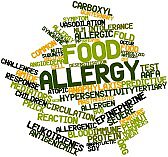 Food Intolerance and Candida
In our modern environment we are exposed to far more toxins than every before in our environment and on our food. Reactions can multiply over time and affect virtually every part of our body. Measuring the anti-bodies being produced, can be a really good basis to a nutritional programme.


Issues associated with intolerance's and allergies


Weight problems
Sinusitis
Ear infections
Auto-immune disease
Migraine
Low energy/mood
Concentration
Digestive problems
Asthma/Eczema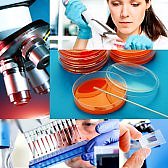 Gastrointestinal tests
A comprehensive stool and/or parasitology test is very thorough, giving a good insight to how the digestive system is functioning, and if there is any parasites working against you. It is a simple test to do at home, and the kit is supplied with everything you need to collect the samples. This test is used for clients with chronic or unexplained digestive issues such as;


IBS
Indigestion
Constipation
Diarrhea
Suspected bacterial or fungal overgrowth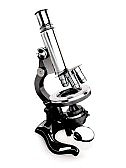 Hormonal Tests
A Hormonal Profile or a Thyroid test can be very empowering for women particularly when many symptoms have been suffered for a long while, such as; fatigue, low mood, weight gain, flushes, palpitations, poor skin and hair quality. Hormones are very important throughout life and keeping them in the right balance can be the difference between enjoying life and just managing.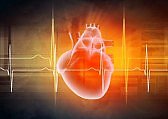 Stress Test, for Adrenal Function
Stress is a major underlying cause of many chronic illnesses, from Chronic Fatigue Syndrome to food and environmental allergy. A stressful lifestyle can lead to damage of the brain and other tissues.

The stress hormones, are steroids that affect carbohydrate, protein, and fat metabolism, they also affect thyroid function and help the body manage stress. When these are out of balance there can be an impact an individual's energy levels, sleep/wake cycle, disease resistance, and even emotions impacting relationships at home and work.
Depending on the test requirements, samples are either collected at home as in the case of saliva, stool or finger prick, but in the case of a blood sample (thyroid test), collected by a qualified medical professional. All results are sent to me to review and explain the findings with you.

Other tests are available. Please contact me for more information.